S1E16 - Looking Back at 2020: What have you learnt?
Reflecting on the ups and downs of the year gone by
9 months ago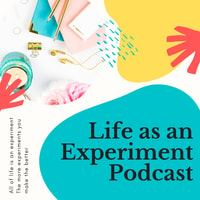 Episode Notes
Following what has been my usual tradition at the end of each year - I look back at 2020. It has probably been one of the more memorable years in my life (and no doubt yours) for all the not-so-nice reasons. But despite its downs, it also has its ups and positive transformation. I reflect on the various silver linings, my personal growth and some life lessons that I will take into 2021.
Let's Connect! Blog | Build Up Your Self Esteem in 5 Easy Steps | Slay Your Life Bundle
Find out more at https://life-as-an-experiment.pinecast.co